Do you want to install your printer on your computer without using CD / Disc?
It happens, If you lost your printer driver disc, if your disc has damaged (got scratched) or your computer cd-rom is not detecting your printer CD, either CD-rom is not working or your printer software disc has lots of scratches. Anyway, don't worry, we have the solution How to Install a Printer Driver without CD /disc. You can easily install your printer without using any CD. It's not a big deal, because these days the printer driver installation packages are easily available on its own official website. So just download the installation package and follow the below installation to install it on your computer through driver installation package.
---
To Install a Printer Driver without CD / Disc
Follow the following Instructions to install printer

Firstly,

download the installation package

from its own

official website

and save it into your download folder or anywhere else you want to save. Click here for more detail


Note:

You can also download the drivers from our website www.freeprinterdriverdownload.org.


Turn on

your printer and do

unplug the USB

cable from back of the computer or printer.


Note:

Keep unpluged the USB cable until the installation wizard will not ask you for connect it.
Double click

on the downloaded

Driver package.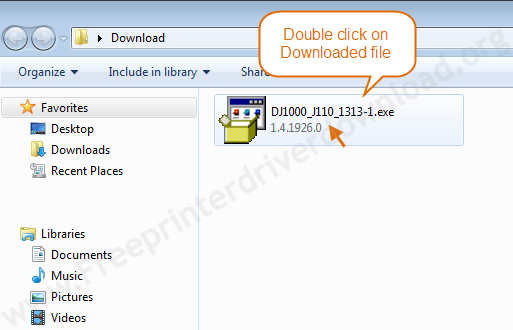 Click on run

, the installation will now begin and extracting the files, so

walk through the Wizard prompts

to install the drivers.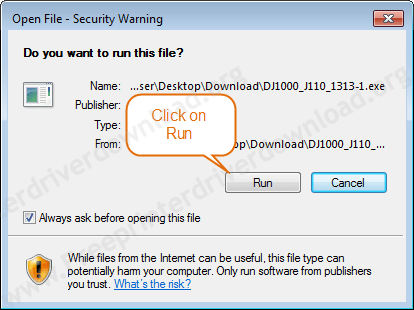 Accept

the I

nstallation agreements

.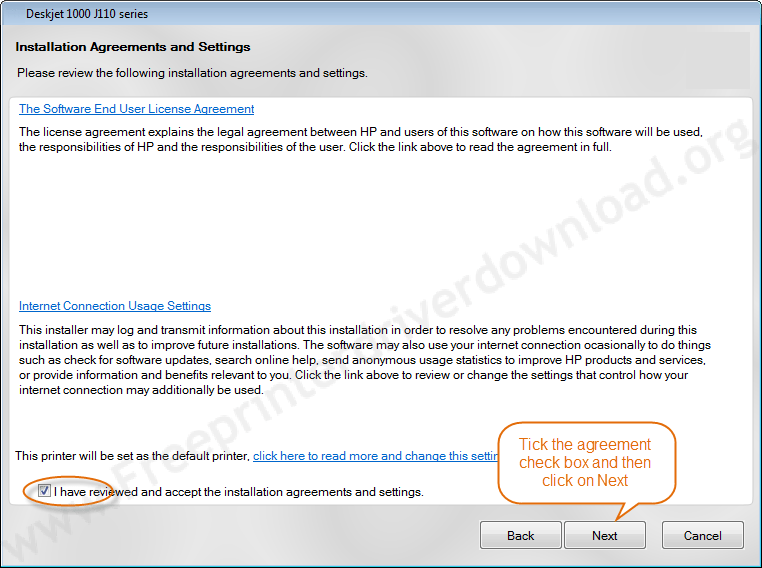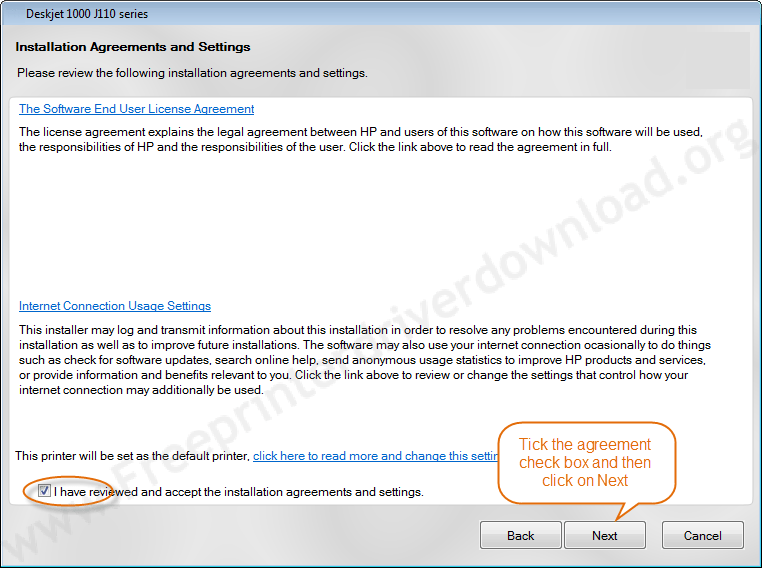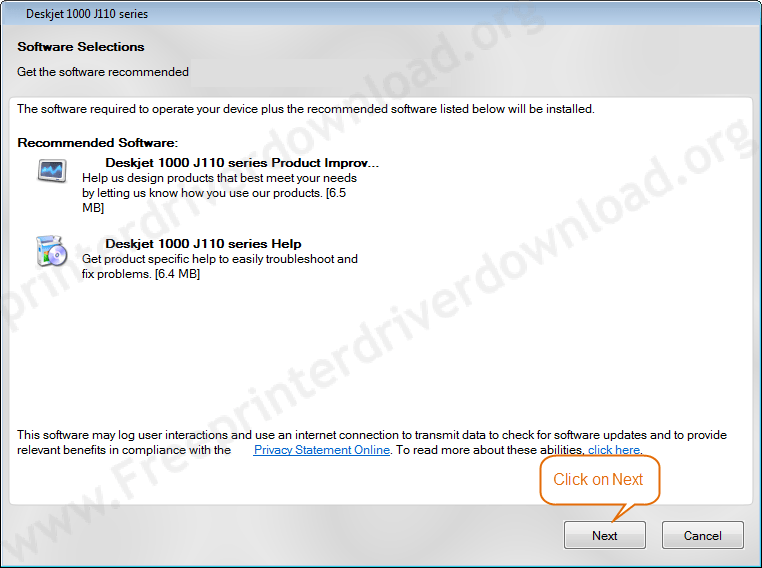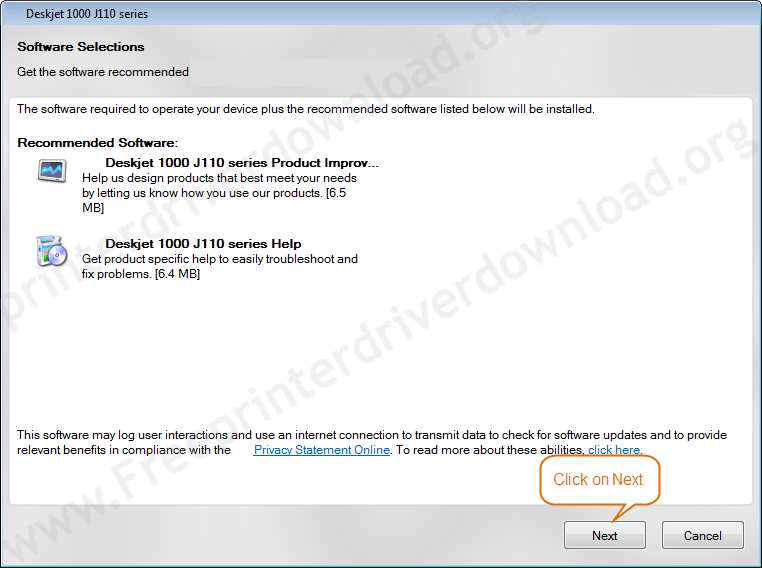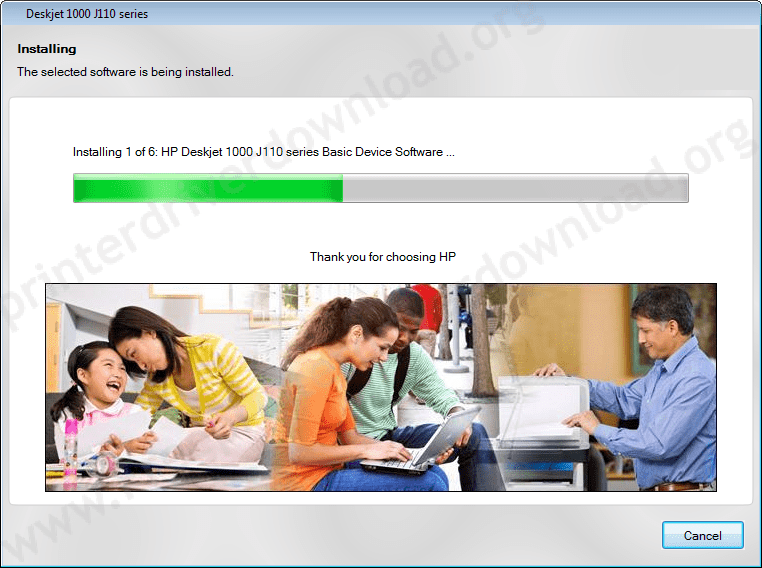 Now, installation wizard will be 

asking for connect your printer

to computer. So

Connect your printer

USB cable to your computer. (See below screenshot)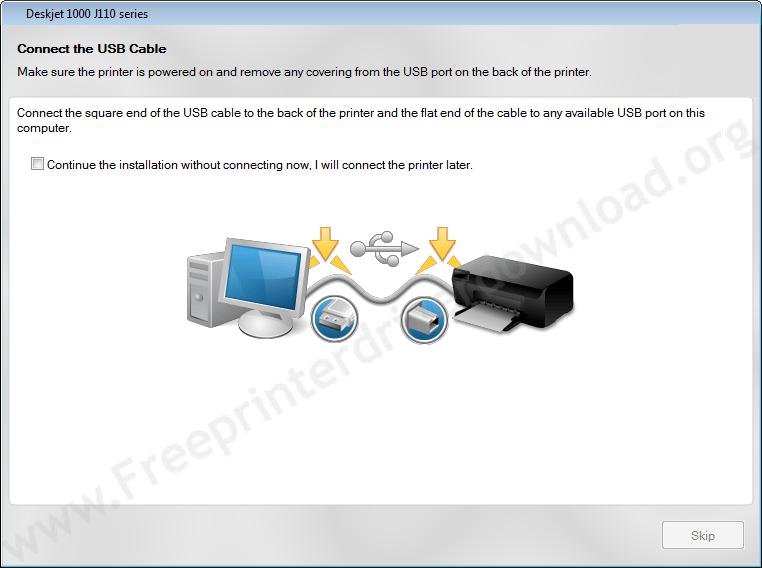 Wait

until it detecting your printer.
Click on

Next

, now your

printer is detected here

if you get green tick mark.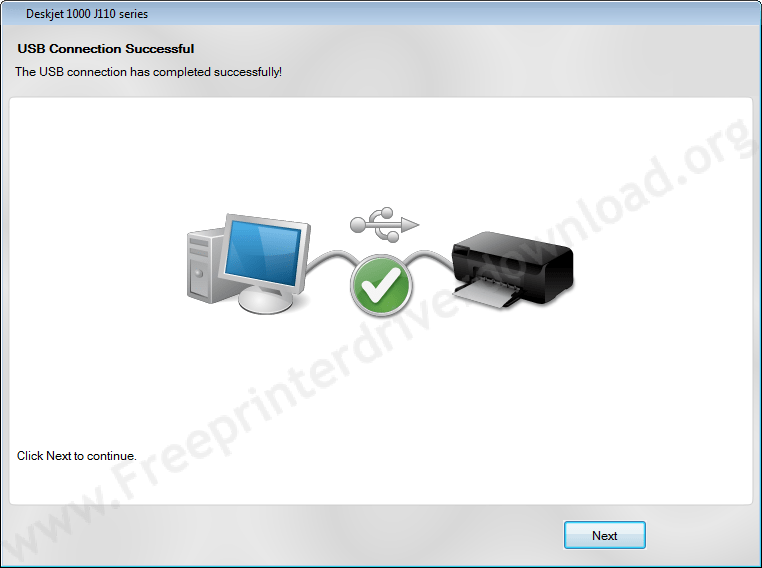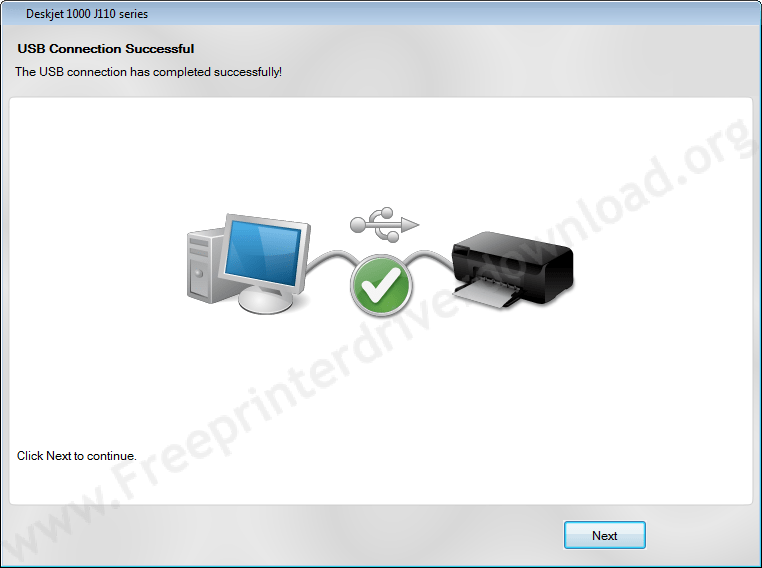 Click on

Finish

button to complete installation.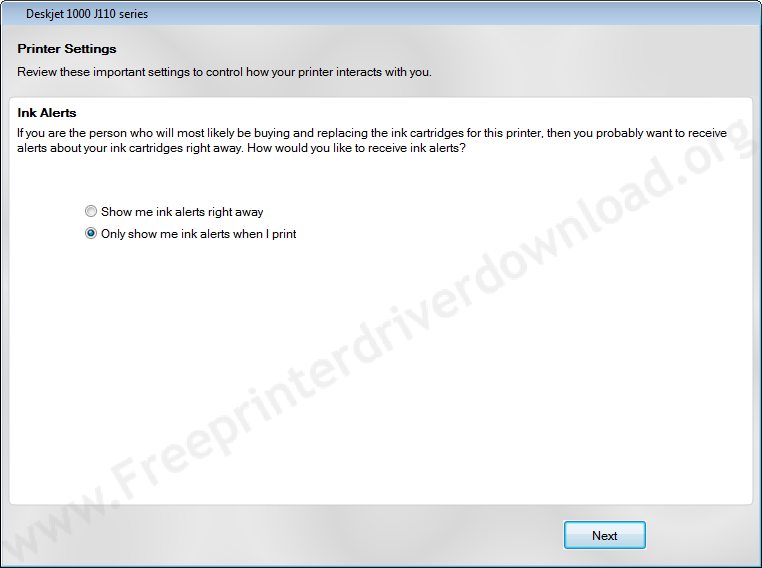 Here we have shared this installation guide to all our visitors in free of charge. If you have any question regarding this installation (without CD), please share with us on comment section.
Questions & Answers
Ask a question if you don't see what you are looking for. It's Free
Question: need new drivers for my Samsung clp315w and brothermfc7340 printers asked by lan
Question: Epson l360 driver free available in online. asked by KAMLESH RAJAK
Answer: Yes, In this page's download section above, you'll get the driver download link for its supported operating systems.