The Wipro Wep BP 5000 Plus is a dot matrix printer best suited for business establishments that need to print a high volume of retail bills. The printer has features to print purchase entries and supplier databases and reports. The small footprint and the high performance ability of this printer makes it the best choice for businesses which are searching for low cost billing printers. The dot matrix printer is fully compatible with most retail billing applications.
In this driver download guide, we are providing Wipro Wep BP 5000 Plus driver download links for Windows, Linux and Mac operating systems. Along with genuine Wipro drivers, we are also sharing complete instructions for their proper installation. Read our installation guide carefully before installing your printer driver.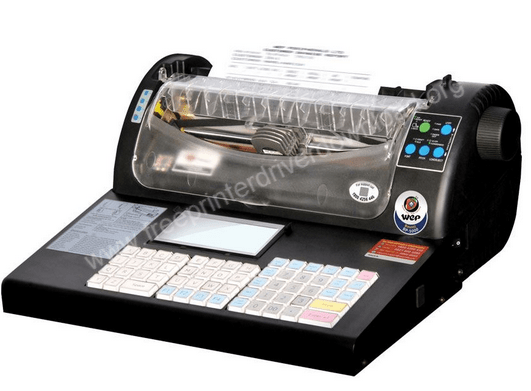 Steps to Download Wipro Wep BP 5000 Plus Driver
In the list of OS given below, determine your operating system where you want to install your Wipro printer, then use the download link associated with your chosen OS to get your Wipro Wep BP 5000 Plus driver setup file.
Driver Download Links
Wipro Wep BP 5000 Plus

basic driver

for Windows 7, 8, 8.1, 10, 11 → Download (19.4 MB)
To install this basic driver, you'll have to install it manually and don't forget to disable the "driver signature enforcement" option if you are going to install it on Windows 10. Here's how to disable driver signature enforcement options in Windows 10.
Wipro Wep BP 5000 Plus driver for Mac OS v10.0 to 10.15 →

Not Available

Wipro Wep BP 5000 Plus driver for Mac OS 11.x, 12.x, 13.x →

Not Available

Wipro Wep BP 5000 Plus driver for Linux and Ubuntu → Download (97.7 MB)
OR
How to Install Wipro Wep BP 5000 Plus Driver
This Wipro dot matrix printer is for retail billing, but its installation process is similar to other printers. Therefore, if you read the printer driver installation guide given below, then you will be able to install this Wipro printer by using its proper installation method. We have described installation methods for Wipro driver packages and Wipro INF driver. Choose an installation guide that suits your needs.
Ribbon Details
This printer uses one Black Ribbon cartridge for printing.