Dell 1135n Driver Download
for Windows XP, Vista, 7, 8, 8.1, 10, 11 (32bit / 64bit), Server, Linux, Mac OS.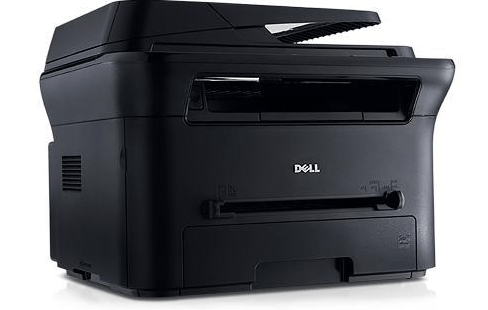 If you are searching for download links for the official Dell 1135n driver package, then your search ends here. You can also use this driver package as an alternative to Dell 1135n software CD. Here, we are providing Dell 1135n driver download links of Windows XP, Vista, 2000, 7, 8, 8.1, 10, 11, Server 2003, Server 2008, Server 2012, Server 2016 for 32-bit and 64-bit versions, Linux and Mac OS X operating systems. Additionally, you will get information for the proper installation of these drivers.
How to download Dell 1135n driver
Start by determining the OS where you want to install your printer. Next, from the list of operating systems given below, choose your OS and download its Dell 1135n printer driver. You should contact us immediately if you encounter any problems in downloading your chosen printer driver.
Dell 1135n driver compatibility
You can easily avoid driver incompatibility issues if you install official printer drivers. Keeping this in mind, we have provided only official Dell 1135n driver download links so that you can get genuine Dell drivers from this page.
Dell 1135n supported operating systems
Windows XP (32-bit, 64-bit), Windows Vista (32-bit, 64-bit), Windows 2000, Windows 7 (32-bit, 64-bit), Windows 8 (32-bit, 64-bit), Windows 8.1 (32-bit, 64-bit), Windows 10 (32-bt, 64-bit), Windows Server 2003, Windows Server 2008, Windows Server 2012, Windows Server 2016, Mac OS X, Linux.
Dell 1135n installation
The installation guide provided below describes the correct installation procedure for a printer driver in simple to follow step by step instructions. Attentively read our guide and execute the steps as described to install your new driver in the right direction.
Dell 1135n uninstallation
Driver conflicts can happen on your computer when you install a new device driver without properly removing its old driver. Therefore, before installing your new printer driver you must properly uninstall your old printer driver from your computer.
Dell 1135n features
Print: Yes
Scan: Yes
Copy: Yes
Printing technology: Laser
Scan type: Flatbed
Wireless (Wi-fi): No
Network (LAN Port): Yes
Printing preferences: Black
Paper Size: A4, Legal
Paper Capacity: 250 pages
Duplex printing: No
 Card Slot: No
Cartridge No: 1
Display Screen: Yes
Dell 1135n cartridges
This Dell 1135n printer uses one black toner cartridge. The high capacity Black Dell 7H53W toner and standard capacity Black Dell P9H7G toner cartridge can print up to 2500 pages and 1500 pages respectively.
Question: Can I download this driver to work with my Amazon Fire tablet
Answer: Amazon Fire tablet uses its own "Fire OS". Sorry to say that the Dell 1135n driver is not available for FIRE OS. We recommend you to update your FIRE OS if it get the driver. You may use the Dell APP (if it is available for Fire OS) for your tablet to connect the printer.
Question: I have an OS window 64 bit computer and want to install the driver for Dell 1135n printer. I remove the previous driver and installed the driver for Dell 1135n for Window 10 64 bit from your website. But it does not work. When I try to scan, there is an error. It asks me to turn and turn on the device again. I did, but it still has the same error. It can print but can not scan I need to scan.
Answer: It seems like the scanner driver is not installed properly. We suggest you three steps here, let us know if all three doesn't work for you.<
Do Power Drain your printer. After that, check if the scanner starts working.
Try this Dell scan application, if it works for your scanner.
If the above two tricks didn't work for you, then we suggest your re-install dell 1135n printer driver once more. This time, uninstall the printer driver completely from your computer then reboot your computer and printer once. After that, finally re-install the printer using its latest drivers.
Advertisement