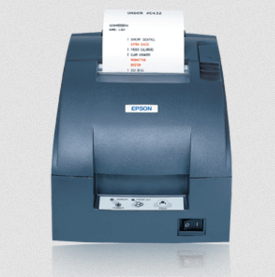 To keep the operation of your Epson TM-U220 printer trouble-free, you should regularly update its printer drivers with their latest versions. Epson TM-U220 is a dot matrix printer designed for printing receipts in commercial establishments. The ease of use and printing speed of this printer are the two most liked features of this machine. To get the best performance for this printer, you must install genuine Epson printer drivers.
In this driver download guide, you will find the Epson TM-U220 driver download links for Windows, Linux and Mac operating systems. Apart from the genuine Epson printer drivers, we have also shared their detailed installation guide on this page so that you can install the downloaded drivers without any problems.
Steps to Download Epson TM-U220 Driver
We have mentioned all the operating systems in our OS list which are supported by this Epson printer. Study our OS list and locate the operating system where you want to install this Epson printer, then click on the download button associated with your chosen OS version to begin the download of your Epson TM-U220 RECEIPTE4 driver setup file.
Epson TM-U220 Driver for Windows
Epson TM-U220 Driver for Mac
Epson TM-U220 Driver for Linux, Ubuntu
OR
How to Install Epson TM-U220 Driver
You must use the proper installation method while installing the driver of this Epson printer. For your assistance, we have provided below the installation guides for the Epson TM-U220 driver package and the Epson TM-U220 INF driver. After downloading your printer driver, read the installation guide which is related to your driver type before you start the installation of your printer driver.
How to install driver automatically using its setup file
How to install driver manually using basic driver (.INF driver)
Epson TM-U220 Ink
The Epson printer uses one black (ERC38B) ribbon cartridge for printing. You can also use a black/red (ERC38BR) ribbon cartridge with this printer.
---
Questions & Answers
Be the first to ask question on this page
Ask Question
,
you'll get answer as soon as possible.

It's completely FREE.
.......... No FAQs Found .........
Advertisement