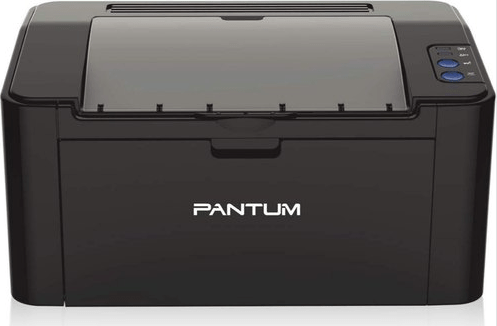 Driver updates for your Pantum printer can be easily found over the internet, but you should only update with those printer drivers, which are fully-compatible with your Pantum printer. This is especially true for the Pantum P2500W printer, which supports both USB and wireless connectivity. This monochrome laser printer has many productivity enhancing features, which makes it a useful machine for home and small office use. However, to fully avail all the features of this Pantum printer you must install this laser printer by using its genuine Pantum printer drivers.
In this driver download guide, we will provide the Pantum P2500W printer and scanner driver download links for the Windows, Mac and Linux operating systems. Apart from the genuine Pantum printer drivers, we have also shared on this page their comprehensive installation guides, so that you can install your drivers without any mistakes.
Steps to Download Pantum P2500W Driver
Choose your preferred operating system from our OS list and use its download button to start the download of your Pantum P2500W driver setup file.
Pantum P2500W Driver for Windows
Pantum P2500W driver for Mac
Pantum P2500W driver for Linux/Ubuntu
OR
How to Install Pantum P2500W Driver
In the installation guides given below, we will explain the installation process for the Pantum driver package and the Pantum INF driver. Study the installation guide which is related to your driver type and follow its instructions accordingly.
A) Install Pantum P2500W Printer Using Driver Package
Follow the installation steps given below to properly install the Pantum P2500W driver package on your computer. You can follow the following installation steps for all the versions of the Windows operating system.
Run the driver package file and wait for its files to extract on your computer.

Wait for the Pantum driver installer program to load itself.

Accept the license agreement, by clicking on the 'I agree to End User License Agreement and Privacy Policy' option, then click on the 'Next' button.

Connect your Pantum printer with your computer by using a USB cable, then switch-on your printer.

In Connect with USB box, click on the 'One-click installation' button to proceed.

Wait for the installation of the driver to complete.

When you see the message that printer driver installation is completed, then click on the 'Done' button to close the driver installer. You can click on the 'Print test page' button to print a test page with your printer.

That's it, you have successfully installed the full feature Pantum P2500W driver on your computer and your Pantum printer is now ready for use.
B) Install Pantum P2500W Printer Using INF Driver
Before installing the Pantum P2500W INF driver you must read the installation guide given below because it clearly describes the installation process for the Pantum INF driver.
How to install driver manually using basic driver (.INF driver)
Toner Cartridge Details
This Pantum printer uses one Black (PB-211) toner cartridge, which has a print yield of up to 1600 pages.
Question: How do I install the printer via WiFi?
Question: How to connect Pantum P2500W wirelessly to iPad and iPhone
Answer: To set up Pantum P2500W printer on iPad/iphone/iOS, you'll need to install Pantum app on your iPad - watch this video tutorial for more details.
Advertisement