Installing the latest Samsung ML-1671 driver package is the best option for users who are not able to install drivers from its software CD. Therefore, we are sharing on this page the Samsung ML-1671 driver download links for Windows, Linux and Mac OS. Follow the below given links to download the the driver.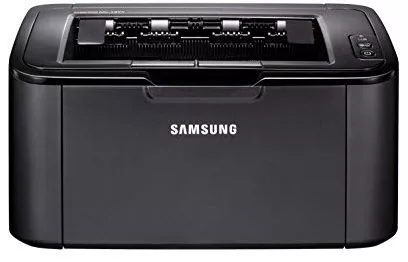 Samsung ML-1671 printer driver download
After locating your preferred OS in our list, click on its download link to get your Samsung ML-1671 driver setup file. If you have download queries, then please use the comments section to contact us, and then we will answer your questions.
Windows
Samsung ML-1671 Driver for Windows (Basic Driver) Download
Compatible OS: Windows 7, Vista, XP, Server 2000, 2003 32 bit / 64 bit.
Detail: ML-1670_Series_WIN_SPL_V3.11.62.00.09_CDV1.10.exe, ML-1670 Series Print Driver, 24.6 MB
Samsung ML-1671 Driver for Windows (Samsung Universal Basic Driver) Download
Compatible OS: Windows 10, 8.1, 8, Win7, Vista, XP, Server 2016, 2012, 2008, 2003, 2000 32bit / 64bit.
Detail: SamsungUniversalPrintDriver3.exe, Samsung Universal Print Driver, 25.4 MB
Linux
Samsung ML-1671 Driver for Linux Download
Compatible OS: Linux, Ubuntu, Unix, Fedora, SUSE Linux, Red Hat.
Detail: Samsung Print Driver for Linux, uld_V1.00.39_01.17.tar.gz, 14.8 MB
Mac
Samsung ML-1671 Driver for Mac Download
Compatible OS: Mac OS v10.4, 10.5, 10.6, 10.7, 10.8, 10.9, 10.10, 10.11, 10.12, 10.13, 10.14
Detail: Samsung ML-1670 Series Print Driver, ML-1670_Series_Mac_PrinterDriver_V1.00.zip, (6.8 MB)
OR
Download Samsung ML1671 driver directly from official website
Samsung ML1671 driver compatibility
Although you may find full feature drivers for this printer on the Samsung website, but you will have to search your driver on that site. Here, we are giving direct download links of the same official Samsung ML-1671 printer drivers, which are fully compatible with their respective OS.
Why update Samsung ML1671 driver
Most users don't understand that latest version of a printer driver is released to solve the bugs which existed in its older version. Therefore, when you install the latest version on your computer you make sure that your printing device is operating on the best support software.
How to avoid driver conflicting
Try to keep your computer clean from all the unnecessary drivers. This habit is particularly helpful when you want to avoid driver conflicts. We say this because any conflicts with your printer driver will adversely affect the performance of your printer.
Tips to install Samsung ML-1671 printer
You should go through the installation guide of your printer driver before starting its installation. This precautionary step will help you in avoiding driver installation mistakes and ensure that you get the most optimum performance of your printing device. You may get the same error message 1671 while installing this driver.
Samsung ML-1671 Highlights
Functions: Print
Print technology: Laser
Wireless (Wi-Fi): No
Network (LAN Port): No
Printing preferences: B/W
Paper Size: A4
Paper Capacity: 150 sheets
Duplex printing: Manual
Display Screen: No
Which toner uses Samsung ML-1671 printer
This laser printer runs on one Black (MLT-D104S) toner cartridge, which can print nearly 1,500 pages.