Find solutions for your Canon LBP3108 / LBP3108B driver problems on this page. In this guide, we are providing installation instructions and download links for the latest Canon LBP3108 / 3108B driver package.
The Canon LBP3108 / 3108B is a LaserShot printer designed for home use. This monochrome laser printer delivers a maximum print resolution of 2400 x 600 dpi with a top print speed of 12 ppm. The connectivity interface supported by this printer is USB 2.0 Hi-speed connectivity.
Here you will find Canon LBP3108 / 3108B driver download links for Windows, Linux and Mac operating systems. If you are unable to install the drivers of your CD software, then you can safely install the driver package shared below.
Steps to Download Canon LBP3108 / LBP3108B Driver
On our OS list, choose your preferred operating system.
Click on the download button to download your Canon LBP 3108 / 3108B driver setup file.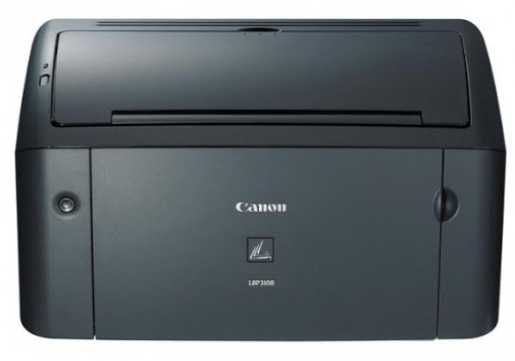 Driver Download Links
OR
Download the driver directly from the Canon LBP 3108 / 3108B official website.
How to Install Canon LBP 3108 / 3108B Driver
Installing a printer driver on your computer is easy if you know the right process of driver installation. Therefore, we have shared a printer driver installation guide, which explains in simple steps the right method of installing a printer driver.
Updating Printer Driver
You should always keep the full feature Canon LBP 3108 / 3108B driver on your computer up-to-date with its latest version. Doing this ensures that your printer will always run on its most stable support software and will be able to deliver its best performance for a longer period of time.
Printer Driver Compatibility
You can safely install the full feature Canon LASER SHOT LBP3108 / 3108B driver shared on this page without worrying about its compatibility. All the drivers on this page are fully compatible with their respective operating systems as they are genuine Canon drivers.
Supported Operating Systems
Windows XP to Windows 10 (32bit / 64bit)
Windows Server 2003 to 2019 (32bit / 64bit)
Mac OS v10.5 to 10.15 and 11.x Big Sur, 12.x, 13.x Ventura
Linux, Ubuntu (32bit / 64bit)
Canon LBP 3108 / 3108B Toner Cartridge Details
This LBP 3108 laser printer uses one black (AC 912) toner cartridge.
Advertisement