If you are looking to download the Epson L805 driver, you have reached the right page here. The printer doesn't communicate with the computer software until it installs its drivers. So the driver is a necessary thing to install. Although the printer driver CD comes with the new Epson L805 printer, sometimes the driver software CD gets lost or damaged. In this case, we need to re-download the driver from its official website.
Here on this page, we're going to show you how to download the Epson L805 (B412C) driver from the Internet, and then give you the step by step guide on how to install it on a computer. Follow the below-given steps.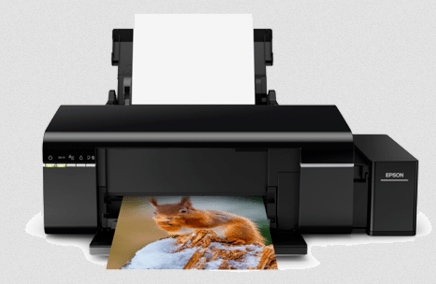 The supported operating system is Windows 10, 7, 8, 8.1, 11, Vista, XP, Vista, XP, Server 2000 to 2019, Linux, MAC OS 10.4 to 10.15 Catalina.
Download Epson L805 driver from here
Before downloading, determine your operating system version or system type (32bit, 64bit). After that, download the driver according to your OS version from the below given download list.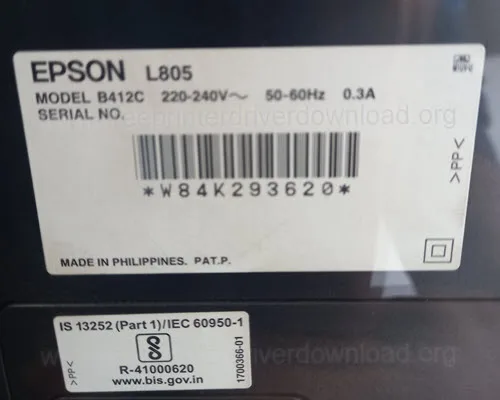 How to Install Epson L805 Printer Driver
Installing the Epson L805 driver package is an easy process if you follow its installation steps correctly. Therefore, we have described below the correct method to install Epson L805 driver for Windows 10 OS. You should follow the same steps for other Windows operating systems as well.
Before starting the driver installation, make sure that no other application is running on your computer which can create interference with the installation process.
Steps:
Run the newly downloaded Epson driver package and wait for its files to self-extract.

If you want to keep your Epson printer as the default printer on your computer, then choose the option 'Set as default printer'. If you don't choose this option then also it will make no difference in the printer driver installation process. We are choosing this option. Finally, click 'OK' to continue.

Choose the language for the driver installation setup process and click 'OK' to proceed.

Accept the license agreement by selecting the 'Agree' option and click 'OK' to continue.

Now the setup will install the printer driver on your computer. Please wait for this process to be completed.

Now connect your Epson printer to your computer using a USB cable and turn-on your Epson printer. Wait for the setup to detect your printer.

Choose the 'Manual' button to specify the connecting port of your Epson printer.

In the port selection window, choose 'Select a printer port manually' option, then select 'USB port' from the available ports and finalize the settings by clicking 'OK' button. If your Epson printer is connected via network, then you should choose 'Select for a printer connected on the network' option.

A message box will appear stating that the printer driver installation and port configuration has been completed successfully. Click 'OK' button to complete the driver installation.

That's it, you have successfully installed the full feature Epson L805 printer driver on your Windows computer and your Epson printer is ready for use.
Video Tutorial:
Follow the following video tutorial to learn how to install Epson L-805 driver on a Windows based computer.
Epson L805 printer Info
L805 is an L-series printer. It has Wi-Fi (Wireless) feature to print & scan wirelessly. It uses Ink Tank printing technology. It is an all-in-one printer to print, scan and copy easily.
Also Read: Download Epson L805 Adjustment Tool (Resetter).
Question: I need a driver to print on the pvc card.
Printer: Epson L805
Operating system: Windows 8 64-bit
Answer: To print on a PVC card from Epson l805 filter, you need to install Epson Stylus R260 driver & software pack on your computer. Here is the driver download link of Epson R260 driver. Please click on the link to download the driver: https://ftp.epson.com/drivers/epson14999.exe
Here's a video tutorial on how to use Epson R260 software to print PVC cards from the L805 printer.
Although, This R260 driver is already given in the download section above.
Advertisement