Over the years Epson has made a lot of improvements in the firmware of the Epson L220 printer, but there are some issues that keep arising because Epson believes them to be part of the printer maintenance routine.
One such issue is when the Epson L220 stops printing and displays an error 'Service Required' or 'ink pad end of its life". Most users think that this issue arises due to some hardware malfunction and end-up paying a service engineer to resolve this problem. In fact, you can easily resolve this problem by using Epson L220 adjustment program.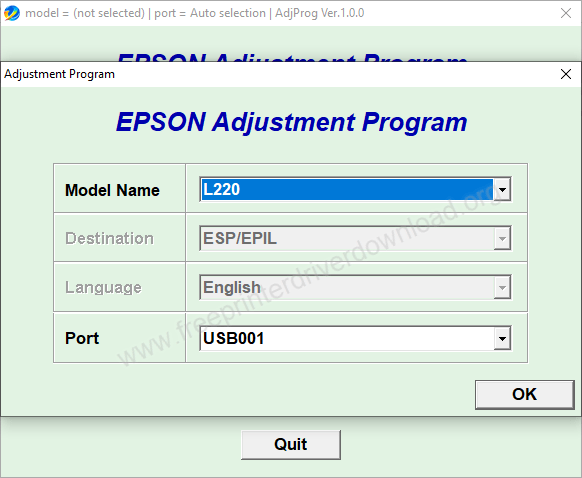 Why Epson L220 Printer Displays "Service Required" Error
When the two red LEDs of your Epson L220 start blinking and it shows 'Service Required' it means that the Waste ink Pads of your printer needs a reset.
These ink pads are installed for the print head of your printer to absorb the excess ink released from them during a printing session. Therefore, when these ink pads are completely filled with waste ink this error reminds you that they need to be cleaned. That's it, your printer doesn't require any hardware service, but a software reset so that it can start printing again.
Download Epson L220 Reset Utility
The Epson L220 reset utility is a 100% free tool which has been designed by Epson to resolve multiple issues related to Epson L220 printing problems. You may easily download the Epson L220 reset utility from Epson's official website here.
After downloading, I have described in simple steps the right method to use this L220 reset utility. See the steps below.
How to Use Epson L220 Adjustment Program
Follow the steps given below in their exact order to clean the Waste Ink Pads or 'service required' problem from your printer.
Download the Epson L220 resetter from the above given download section.
After downloading the Epson L220 reset tool from the above link, extract/unzip it into a folder. If it prompts for a password then use fpdd as a password.
Once extracted, there will be three files in the Epson L220 adjustment program from the extracted folder.
Right-click 'AdjProg.exe' and select 'Run as administrator'.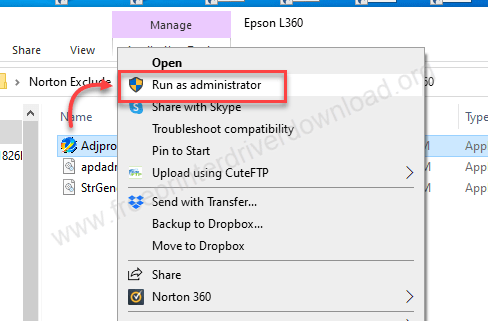 3. In the Epson Adjustment Program main screen, click on 'Select'.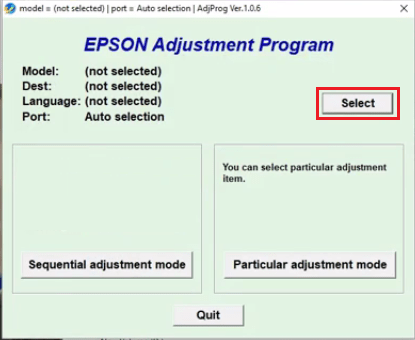 4. Click on 'Model Name' drop down and choose 'L220'.
5. Click on 'Port' drop down and choose the port utilized by L220, in this case it's 'USB001'. Then, click 'OK' button.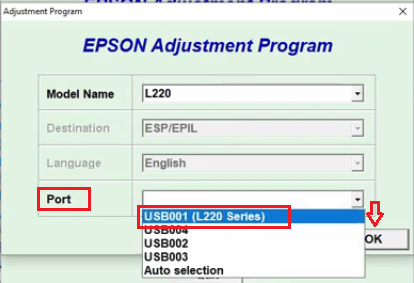 Click on 'Particular adjustment mode'.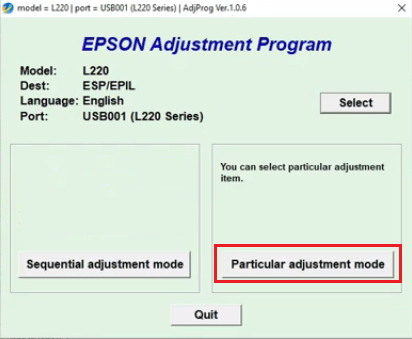 Select 'Waste ink pad counter' and click on 'OK'.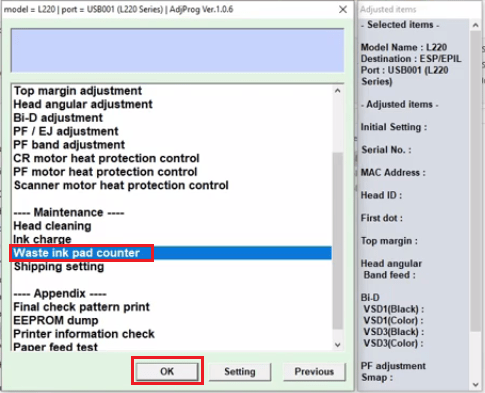 Select the checkbox of 'Main pad counter' and then click on 'Check' button.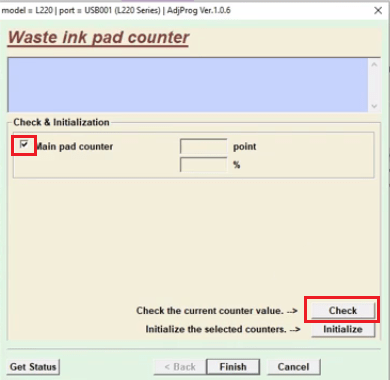 9. This will display the counter score. As you can see its 100% and above the maximum allowed points of 6207. We have to make this score zero.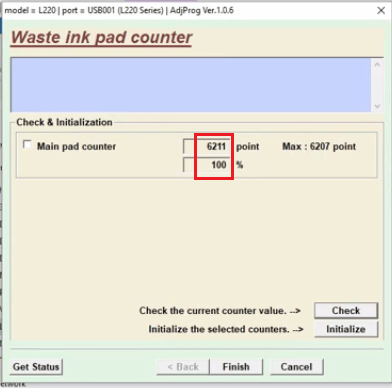 Select the checkbox of 'Main pad counter' and click on 'Initialize' button.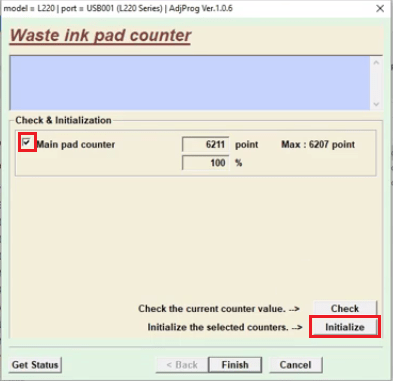 Click 'OK' to start initialization.
Turn off your printer and click 'OK'.
Turn on your printer and click 'OK'.
14. After your printer has fully rebooted, click on the checkbox of 'Main pad counter' and then click on 'Check' button.
15. If the score is zero, then click on 'Finish' button. If it's not zero, then you must have made some mistake in the above steps. Perform steps from 8 to 14 again.
The waste ink pad error on the Epson L220 printer has now been done reset to zero and your printer should start printing normally. Hope the article was useful and you have learned how to reset your L220 printer.
Question: After I run it as administrator, then say yes, nothing further happens.