Inability to install drivers from Samsung ML-1667 software CD is a major problem. However, an easy solution is to install the latest Samsung ML1667 driver package. That's why, we are providing on this page Samsung ML-1667 driver download links of Windows XP, Vista, 2000, 7, 8, 8.1, 10, Server 2016, Server 2012, Server 2008, Server 2003 for 32-bit & 64-bit versions, Linux and various Mac operating systems.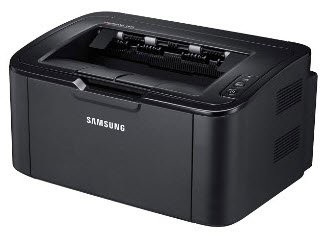 Download
In our list, locate the operating system where you want to install your printer. Now, click on its download link to get your Samsung 1667 driver setup file. Feel free to ask your download related queries. You can use the comments section of this page to contact us.
For Windows
Supported OS
Size
Download
Samsung ML-1660 Series Printer Driver for

Windows XP 32-bit / 64-bit
Windows Vista 32-bit / 64-bit
Windows 7 32-bit / 64-bit
Windows Server 2000 32-bit

17.4 MB
Download
Samsung Universal Print Driver for

Windows 8 32-bit / 64-bit
Windows 8.1 32-bit / 64-bit
Windows 10 32-bit / 64-bit
Windows server 2003 32-bit / 64-bit
Windows server 2008 32-bit / 64-bit
Windows server 2012 32-bit / 64-bit / R2
Windows server 2016 32-bit / 64-bit / R2

25.4 MB
Download
For Linux
Supported OS
Size
Download
Samsung Print Driver

Linux
Ubuntu
Unix
Debian
Fedora
Mandriva Linux
Red Hat
SUSE Linux

14.8 MB
Download 32-bit / 64-bit
For Mac
Supported OS
Size
Download
Samsung ML 1660 Series Print Driver

Macintosh OS X Tiger 10.4
Mac OS X Leopard 10.5
Mac OS X Snow Leopard 10.6
Mac OS X Lion 10.7
Mac OS X Mountain Lion 10.8
Apple Mac OS X Mavericks 10.9

4.6 MB
Download

Driver is not available for following operating systems

Mac OS 8
Apple Mac OS 9
Mac OS X
Mac OS Server
Mac OS X Puma 10.1
Mac OS X Jaguar 10.2
Mac OS X Panther 10.3
Mac OS X Yosemite 10.10
Mac OS X IE Capitan 10.11
macOS Sierra 10.12
macOS High Sierra 10.13

—
OR
You may download the same drivers directly from Samsung ML-1667 official download page
Setup Guide
Any mistake while installing a printer driver will negatively affect the proper functioning of your printer. However, if you read the installation guide of your printer driver, then you will be able to install your driver in the right way, thus, ensuring its best performance. Click here for more detail.
Compatibility
You don't have to verify the compatibility of the drivers you will be downloading from this page. That's because all our download links are of official Samsung website and full feature Samsung ML1667 printer drivers. Thus, they are fully compatible with their respective OS. It supported most of the operating system: Windows XP to Windows 10, Windows 2000 to Windows 2016, Linux and Mac OS.
Benefits of update
Printer driver plays a crucial role in building a communication channel between your computer and your printer. And you must ensure this channel doesn't have any errors. Therefore, you should regularly update your printer driver with its latest version because the new version has lesser bugs than the older version.
Conflicts
Driver conflicts can reduce the efficiency of your printer, and you must take measures to protect your driver from such problems. The easiest way of avoiding driver conflicts is to uninstall all the unnecessary drivers from your computer before you start the installation of your new printer driver.
Supported operating system
Windows 10, 8.1, 8, 7, Vista, XP, Server 2000, 2003, 2008, 2012, 2016 32 bit / 64 bit
Linux
Mac OS 10.1.x to 10.14.x
Advertisement