Problem: I unable to install Canon PIXMA TS6120 printer on my new Windows 10 laptop. I tried to update the driver but it failed. Hookup Canon TS6120 and looking for its driver. Did search for the driver CD that came with this printer but I couldn't find it. I need to download Canon TS6120 driver & software package urgently to load it on my laptop. I want to know the proper setup guide to install the Canon pixma TS6120 printer driver.
Solution: We are sharing the Canon PIXMA TS6120 latest driver download links for windows 10, 8, 8.1, win 7, vista, xp, Server 2000, 2003, 2008, 2012, 2016, Linux and macOS X 10.1 to 10.13 Mac operating system. Canon PIXMA TS6120 basic driver setup and full feature driver package file download link are both available for download for win 10 and others. Double-click on the downloaded driver installer file and follow its instructions to install the drivers.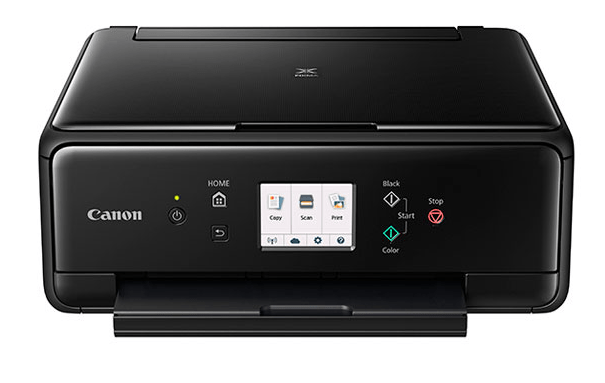 We have provided the canon ts6120 driver package to download for all its supported operating system and also shared the proper setup guideline. If you face anytype of problem while downloading and installing this printer so please leave your question in the comment section below, we'll be atopbrandpy to assist you to resolve the issue.
How to download Canon PIXMA TS6120 printer driver
Our driver download process is truly simple to execute.
Determine the OS

where you want to install your printer
Choose that OS from our list. Now,

download the Canon PIXMA TS6120 driver.
Downloads

Canon PIXMA TS6120 Printer Windows Driver Detail
OS: Windows 11, 10 / 8 / 8.1 / Win 7 (32-bit / 64-bit)
Language: English
Size: 18.5 MB
Date: 09/26/17
Full Feature Driver
File name: win-ts6100-1_1-n_mcd.exe
Download
Canon PIXMA TS6120 Printer Linux Driver Detail
OS: Linux / Unix / Fedora / RedHat / Ubuntu
Language: English
Basic Driver
Printer Driver: cnijfilter2-5.50-1-deb.tar.gz (1.62 MB)
Download
Scanner Driver: scangearmp2-3.50-1-deb.tar.gz (392.04 KB)
Download
Canon PIXMA TS6120 driver for Windows 95, 98, ME, NT, XP, Vista,  Windows Server 2000, 2003, 2008, 2012, 2016, 2019, 2022, Apple Mac OS x10.1 to x10.13 are not available for download.
The driver may be included in your operating system in-built, so you may not need a driver. Just plug your printer to your computer, windows will auto install the driver using built-in drivers. If this doesn't work then do update your windows using "windows update" feature while connecting your printer, it will auto download and then install the printer.
Canon PIXMA TS6120 driver install

A careful study of our printer driver installation manual will surely clear all your doubts regarding this procedure. Always remember that to get the best performance from your printer driver, you must install it properly.
Uninstall
If you have been using an older version of this printer's driver on your computer, then it would be wise to uninstall that driver before installing your new driver. Performing this step will ensure that the chances of encountering driver conflicts will be minimal.
Compatibility
Full compatibility of the printer driver is ensured only when you download the driver from the official website of the printer manufacturer. Therefore, on this page we have shared Canon PIXMA TS6120 scanner driver download links that will allow you to download genuine Canon drivers directly from the official Canon website.
Supported operating systems
Windows 7 (32bit, 64bit), Windows 8 (32bit, 64bit), Windows 8.1 (32bit, 64bit), Windows 10, Windows 11 (32bit, 64bit), Linux.
Features
Print: Yes
Scan: Yes
Copy: Yes
Printing technology: Canon FINE Inkjet technology
Scan type: Flatbed
Wireless (Wi-fi): Yes
Network (LAN Port): No
Printing preferences: Color
Paper Size: Letter, Legal, A4
Paper Capacity: 100 pages
Duplex printing: Automatic
Card Slot: No
Cartridge Model No: PGI-280 PGBK/PGBK XL/PGBK XXL, CLI-281 M/M XL/M XXL, CLI-281 Y/Y XL/Y XXL, CLI-281 C/C XL/C XXL, CLI-281 BK/BK XL/BK XXL
Display Screen: Yes
Canon PIXMA TS6120 Cartridge Details
This canon TS6120 printer uses five ink cartridges of Pigment Black, Magenta, Black, Yellow and Cyan colors ink cartridges.
The extra high yield Pigment Black (PGI-280 PGBK XXL), high yield Pigment Black (PGI-280 PGBK XL) and standard Pigment Black (PGI-280 PGBK) cartridges contain 25.7 ml, 18.5 ml and 11.2 ml inks respectively. The extra high yield Black (CLI-281 BK XXL), Magenta (CLI-281 M XXL), Cyan (CLI-281 C XXL) and Yellow (CLI-281 Y XXL) cartridges contain 11.7 ml ink per cartridge. The high yield Black (CLI-281 BK XL), Magenta (CLI-281 M XL), Cyan (CLI-281 C XL) and Yellow (CLI-281 Y XL) cartridges contain 8.3 ml ink per cartridge. The standard Black (CLI-281 BK), Magenta (CLI-281 M), Cyan (CLI-281 C) and Yellow (CLI-2 81 Y) cartridges contain 5.6 ml ink per cartridge.
---
Questions & Answers
Be the first to ask question on this page
Ask Question
,
you'll get answer as soon as possible.

It's completely FREE.
.......... No FAQs Found .........
Advertisement